The Jack Whisper map includes a list of locations to Walk, Hike and Run. If you are looking for a new path to explore or want to share your favorite routine we provide a google map of locations submitted by our community. If you have a path you want to share visit our Add Locations page to submit a walking path, hiking trail or running route.
Adventure Awaits
The benefits of getting outside and exercising will improve your physical and mental health. Jack Whisper is a community to help you find and share plans to walk, hike and run. Adding a new route or exploring a new trail is a great reason to get and go.
Supportive Community
Jack Whisper is a community of support for those seeking the adventure of outdoors or focused on fitness and improving your physical and mental health.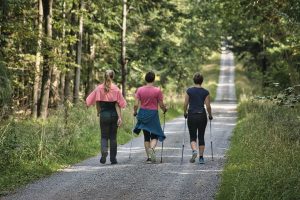 Getting Started
If you are new to walking, hiking or running tarting is often the hardest part. Start slow and build your strength and endurance. This will help avoid injury and reduces the risk of feeling overwhelmed and quitting.
Stay Safe
When you walk, hike or run in a new location it is always recommend to take safety precautions.
Go with a friend or a group
Take your cell phone
Stay in well lit areas
Don't give personal information online
Stay Safe Guide
"The miracle isn't that I finished. The miracle is that I had the courage to start."
John Bingham
Plan Ahead
♦ Proper Shoes
♦ Stretching
♦ Water / Energy Drink
♦ Clothes
♦ Charged Phone / Holder
♦ Check Weather Conditions
♦ Socks
♦ Sunglasses
♦ Watch
♦ Invite a Friend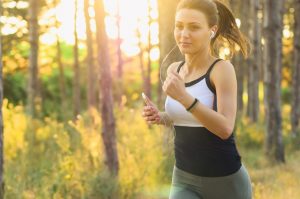 Ready, Set, Let's Go!
Stretching
Make Stretching an Everyday Routine
Stretching is one of the most important actions exercisers can take to avoid injury, strengthen muscles and increase performance. The next time you hit the track, make sure you remember how a few minutes of stretching can immensely benefit your workout and your health. Stretching after exercise is just as important.
Proper Shoes
Find the right foot wear is very important to provide the right support and make running, walking or hiking comfortable. The shoe you select should support your feet. Not all shoes are made the same and right shoe can make a big difference.
Email
info@jackwhisper.com